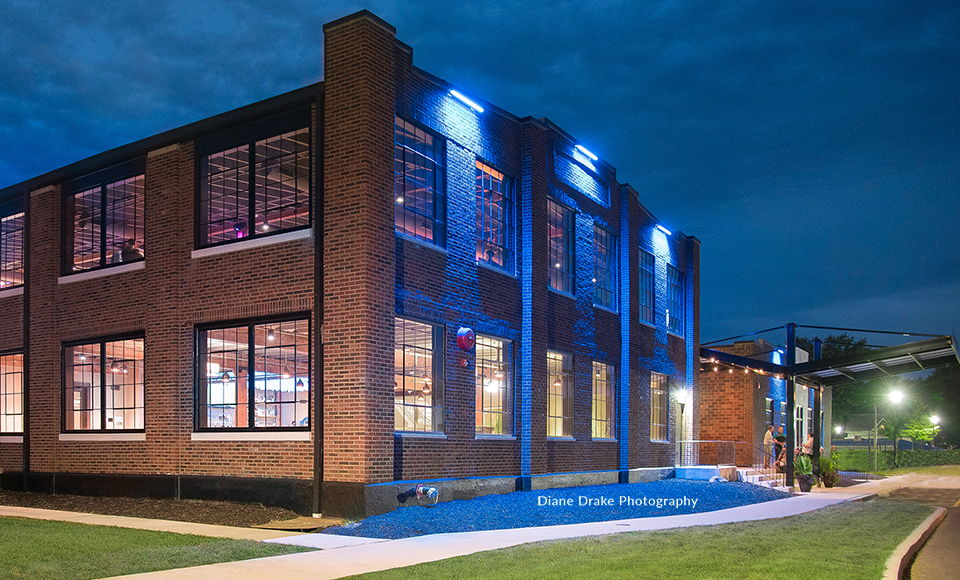 In a building dripping with history, the innovators behind Garment Factory Events have created a space respecting the past yet emphasizing the fresh and bold.
Sandblasted original timber beams from the longtime Varynit Mills factory are accented by modern light fixtures. Sleek furnishings and modern decorations sit side-by-side with framed mementos of the former factory and its employees.
A two-story mural based off an original black-and-white photograph of the factory welcomes everyone who walks through the doors.
Garment Factory Events is the latest addition to downtown Franklin, a multipurpose facility designed to host everything from intimate parties to large weddings. The unique event space features spacious ballrooms with stunning views of Province Park and the downtown courthouse, a chic lounge that will be open to the public at times during the week and an in-house catering service.