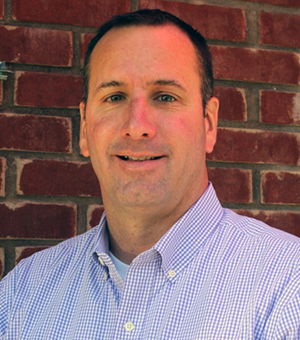 Partner
Billy enjoys the variety within their business - from developing and building new projects, working with a variety of businesses and business owners, to completing residential remodels for family and friends.
He says the biggest area of satisfaction is taking a vacant or underperforming commercial property and providing the vision and oversight to create a renovated and vibrant property.
After graduating from Indiana University and working in the banking and mortgage industries, Billy joined his brother Todd in Investment One in 1998. The company later rebranded as Bemis Group.
He has been a licensed Real Estate Broker since 1998 and serves on the board of the Johnson County Development Corporation.
His time away from work is mostly spent with his family and friends and volunteering in community and youth sports programs. Billy and his wife Mindy have three daughters and a son. He is a current and former coach of several youth league sporting teams.
Their children's activities keep Billy and Mindy busy all year, but they enjoy and appreciate every aspect of watching them grow up and develop their interests and passions.
He also is a fan of Center Grove School Corporation, Indiana University and Franklin College sports.


Billy's Community Involvement
Sertoma Club of Greenwood Past President
Youth Connections Past President
Center Grove Boys Basketball League Director
Center Grove Hardwood Club President